While crafting the new organisation design, we focused on building for the future. This meant that we identified key capabilities that we needed to acquire or strengthen in order to become best in class.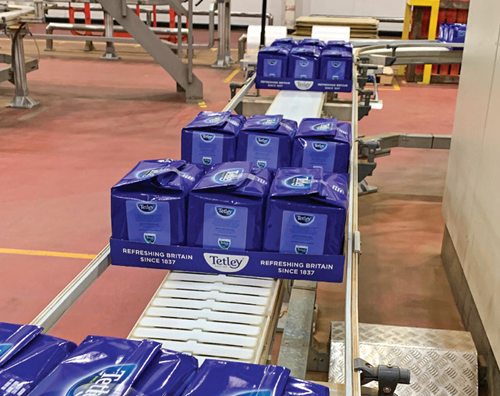 How Tetley managed to keep shelves stocked in UK during demand uncertainty
The last year was a lesson in the importance of planning ahead for businesses. As a far-sighted organisation, our efforts to ready ourselves to meet future challenges was in full swing before the pandemic even hit. We leveraged the findings of an ongoing study to keep Tetley products stocked on shelves across UK during the pandemic. Read about this strategy below.
Challenge
Manufacturers often strive for high levels of asset utilisation to maximise return on their capital investment. This results in assets running harder in the short-term and being left with little capacity in case of sharp spikes in demand. This hinders the ability to deliver on time, in full to the customer at the lowest operating cost, in a sustainable and responsible way. Promotional strategies, such as Buy-One-Get-One (BOGO) distort the demand signal, making it less predictable. Larger buffers need to be put in place to ensure that customer demand can be fulfilled. Understanding demand patterns for individual products and the commercial strategies that drive them (demand profiling) is an essential aspect of supply chain management. The need was to find an approach that was tailored to our business and customer needs.
Solution
We undertook collaborative research and explored different configurations to optimise the supply chain through buffer management by examining the trade-offs between inventory and capacity buffers and the alignment of buffers with commercial strategy.
Using sales and stock data, product demand profile was analysed at a stock keeping unit level. Models were developed, which tested different configurations of supply chain, stock level and investment. They identified an optimal level of utilisation that would keep the business competitive, while allowing spare capacity to deal with fluctuations in demand. When panic buying, triggered by the COVID-19, resulted in a huge demand wave for tea in supermarkets, we could respond with agility to the rapidly shifting market conditions and gain competitive advantage.
Outcome
We were able to deliver 35% surge capacity to supply our customers and consumers and keep the UK drinking tea. Putting the strategy to application, we had spare capacity, optimal stock levels and a highly flexible and committed workforce who could transfer their skills to multiple lines. This helped us take the lead in market share during this period, demonstrating how a flexible supply chain helps build competitive advantage and future readiness.