Unlock synergies
Following the merger and formation of Tata Consumer Products Limited, we set out to integrate and synergise networks across distribution and supply chain, and drive savings through scale and harmonisation of processes. This has resulted in significant benefits, better operating effectiveness, and enhanced consumer centricity.
THE POWER OF COMING TOGETHER
The merger of Consumer Products Business of Tata Chemicals with Tata Global Beverages Ltd. was completed on February 7, 2020 and led to the creation of Tata Consumer Products Limited (Tata Consumer) with the goal of bringing together two complementary businesses. This transaction offered an opportunity to create a consumer company with enhanced scale and financial strength, best-in-class processes resulting in cost and revenue synergies across distribution, marketing, and supply chain.
MERGER AND FORMATION OF TATA CONSUMER PRODUCTS LIMITED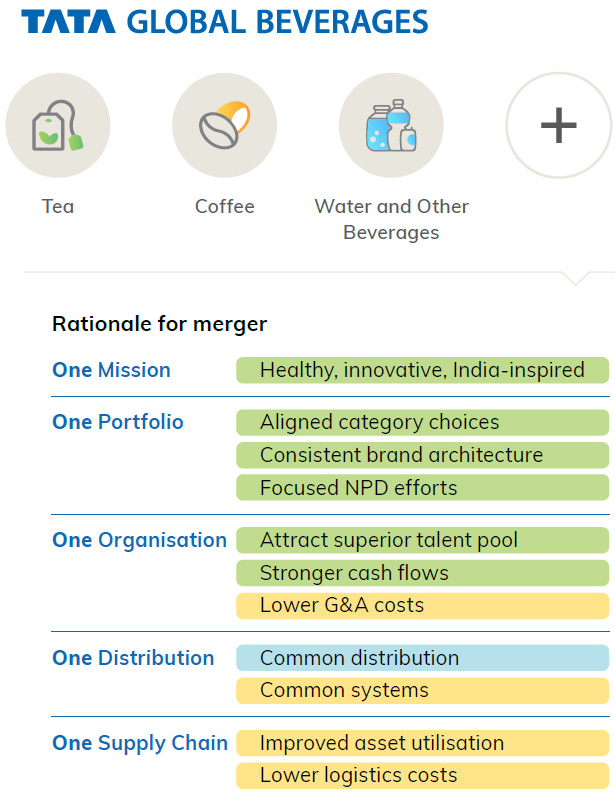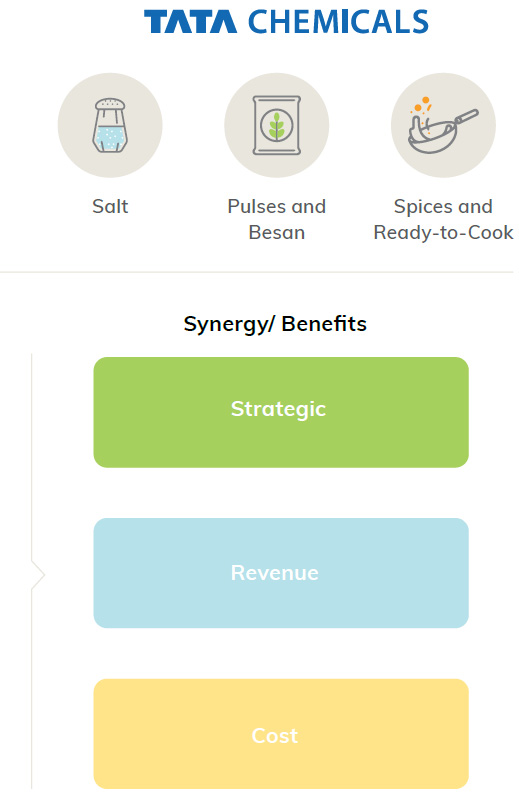 Dedicated Integration Management Office (IMO)
A dedicated Business Integration and Transformation team was created to spearhead the integration programme across people, systems and processes. In the first 100 days post conclusion of the merger, all critical decisions across S&D and supply chain integration, process harmonisation, synergy realisation and medium-term growth strategy were taken by the governing committee followed by swift implementation of the agreed plan. Though there were several challenges to drive an integration of this magnitude and complexity in the midst of a global pandemic, dedicated change management and robust progress monitoring enabled a successful integration. The team continues to work on critical transformational initiatives in addition to ensuring successful integration of newly acquired businesses.