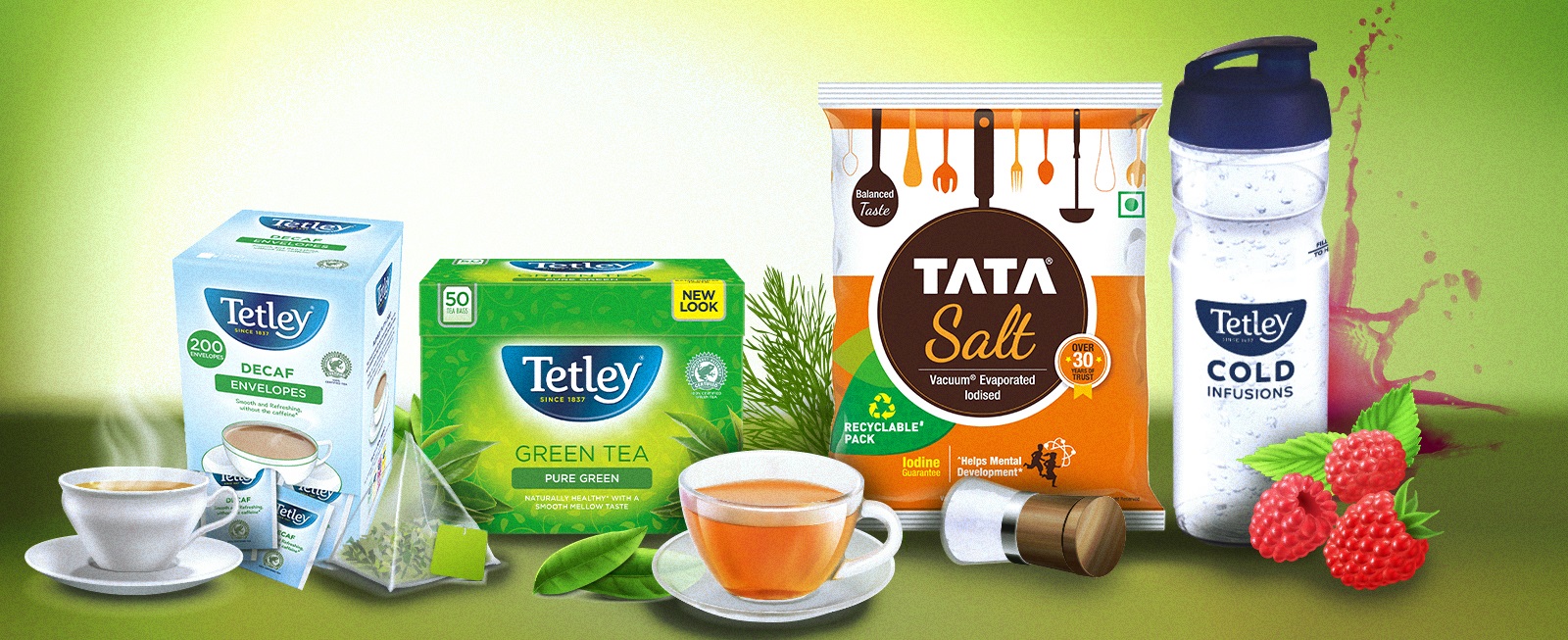 We are constantly making efforts towards sustainable packaging by planning optimal use of resources, without compromising on the quality and safety of our products. We promise to deliver products that are fit‐for‐purpose, resource‐efficient, made from low‐impact materials, and reusable or recyclable at the end of its life.
UK Plastics Pact
Tata Consumer UK officially joined the UK Plastics Pact in October 2018. This is a collaborative initiative between UK businesses across the plastics value chain, UK governments, and NGOs to create a circular economy for plastics. By 2025 the UK Plastics Pact aims to:
 Design 100% plastic packaging to be reusable, recyclable, or compostable
 Recycle or compost 70% of plastic packaging
 Use 30% average recycled content across all plastics packaging
 Eliminate problematic and unnecessary single-use packaging items
Tata Salt and Tata Tea brands, India
We are implementing recyclable packaging for Tata Salt and Tata Tea brands to eliminate the use of multi laminate packaging. We are also maximising the reuse of secondary packaging, resulting in efficient use of resources.